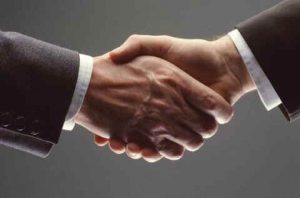 Mission Statement
Purchasing preferred and common stock in excellent companies from stockholders seeking immediate liquidity in specific investments and working with those companies to achieve long-term, strategic and financial objectives.
Value. Added. Partner.
We pride ourselves in being a Value Added Partner in every investment that we make.
Sellers –  We are discreet, decisive, fair purchasers of preferred stock in companies that no longer fit your investment strategy.
Companies – We are experienced, knowledgeable, highly-networked, collaborative board members who will help build your company.
Venture Funds – We are true partners on boards and as investors who will work with you to achieve success in your portfolio companies.
Limited Partners – We are high integrity, hardworking investors who can expand your reach into the secondary marketplace.
Search Funds –We are part of the 'search fund mafia' and highly networked into searchers and search fund investors domestically and internationally.
Process
Partner Ventures is a 'direct secondary' investor, providing liquidity for owners of preferred and common stock in companies that no longer fit their investment strategy.  These companies may be venture backed or identified through a search fund.
In venture backed companies, we focus on acquiring material positions in individual, later stage, emerging growth companies.  We are the ideal partner for general partners who have the ability to recycle cash in their fund, and have decided to rationalize their portfolio by selling one or two larger positions to concentrate on the others.  We also provide liquidity for common stockholders with large positions in current or former affiliated companies seeking partial or full liquidity.
Unlike larger direct secondary funds that concentrate on purchasing portfolios of assets at the lowest possible price, we are interested in purchasing single positions that will provide partial portfolio liquidity to general partners desiring to continue investing in other of their portfolio companies, distributing cash to limited partners, or covering fund expenses.
As a search fund investor, we offer entrepreneurs capital, connections, and our experience as a former searcher and CEO.  We co-invest with many of the largest and best known individual and institutional search fund investors behind select search fund entrepreneurs.
We offer sellers an intelligent, discreet, decisive and fair alternative in monetizing select assets.  Because we do not have the higher overhead of larger funds, our management fees are lower and we can compete more aggressively on offering price in any given transaction.
We are a Value Added Partner in all of our transactions, and have a reputation of working collaboratively with company management and their boards to reach long-term strategic and financial goals.
Criteria & Sector
Because we are highly opportunistic, the criteria and sectors below represent only general guidelines.  We actively consider all opportunities.
Investment Criteria:
Deal Size $1 million – $10 million
Prefer Board Seat
Revenue >$15 million and growing >15%/year
Profitable or approaching profitability in next 12 months
Diversified, referenceable customer base
Complete, experienced and professional management team
Investment Sectors:
Software
SaaS
'Big Data'
Medical Devices
Financial Services
Business Services
Semiconductor
Consumer
Retail